Bexley's Most Renowned Hog Roast Caterer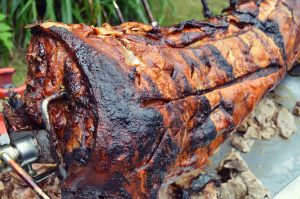 If you are looking for a great way to cater for your next party or family celebration, a hog roast could be just what you are looking for. A roasting hog looks great, smells fantastic and tastes wonderful. Very few people do not enjoy roasted pork. It is a relatively inexpensive way to cater for a large group of people and impress them. At Hog Roast Bexley, we have been providing catering for events across the area for more than ten years and would love to provide food for your next party.
Succulent Hog Roast Cooked to Perfection
As well as providing whole spit roasted hogs we are able to spit roast other meats for you. No matter how many or how few people you are planning to invite we can cater for them. You decide which meats you want, and how much. Our experienced team will help you to work out how much of each food you need. All of our hogs and meat are of the best quality. Where possible we buy locally. This helps us to source the freshest ingredients.
Attention to Detail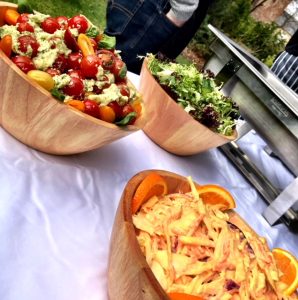 All of our staff are well trained and most have years of experience. This helps them to provide a professional, tailored service to you and your guests. We make sure that everything you ask for is available and that all of the food is served hot and at a time that is convenient to you.
As well as meat, we can provide you with a range of other foods. Take a look at our menus and choose some of our canapés to serve to your guest. As you can see, we cater for all tastes. You can choose between Chinese, Indian, British and Mediterranean style food or order a mix of all of them. We offer several vegetarian optins.
Book us for Your Event
Booking your hog roast is easy. You just need to ring us or fill out our quote form.
If you want to impress your guests and cook your own hog, you can because we hire out hog roast machines.