Bromley's Most Renowned Hog Roast Caterer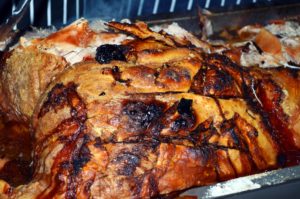 Whether you are organising a large corporate event or a family party laying on the catering can be stressful, which is why the Bromley Hog roast team is here to help. We arrive early with all of the ingredients; cook your food on site so it is fresh. You really do not need to worry about anything, which allows you to relax and enjoy the company of your guests.
Hog Roast Wedding Feasts
If you are holding a wedding or other big event, our spit roast menus are perfect. We offer everything from informal buffets to full waiter service with front of house staff provided should you want them.
Food wise there is a huge choice. We serve your choice of roasted meats alongside finger foods with a choice of vegetables and potatoes. You just need to decide which dishes you want served to your guests and our cooks take care of the rest.
The Best Hog Roast Chefs
When you place your order, a professionally trained chef will be assigned to you. He or she will discuss your needs in detail to ensure that everything goes well on the day. No detail is left to chance.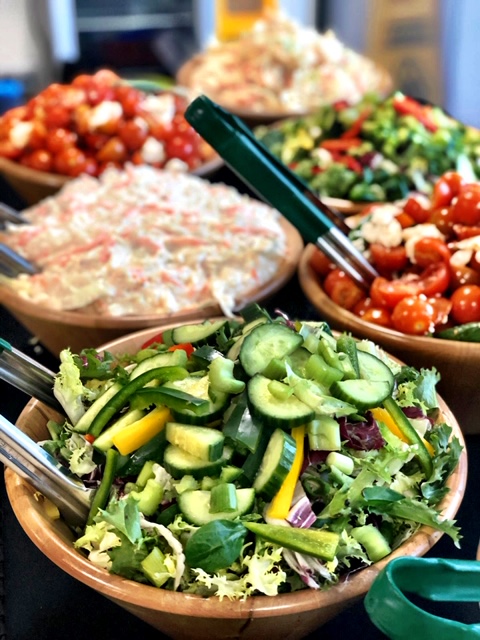 On the day of your party or event, the team will turn up early to set up the roaster and the buffet. All of the food we provide is made with the best, locally sourced ingredients and is cooked fresh on site. If you have opted for our waiter service, they will also be on site in good time to help plate up the food and ensure that it is all served hot.
Booking Your Hog Roast
Whether you are catering for an informal or a formal event, we can provide you with food that will both delight and impress your guests. For a quote, please either fill in the enquiry form or use our free phone number to get in touch.
Alternatively, you could hire a hog roast machine from us and cook your own spit-roasted meats. To find out more please call us.