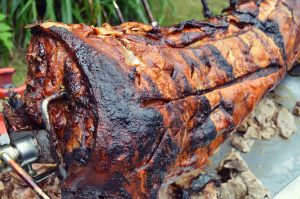 Catering for a large party or other event can be a bit of a nightmare especially when it comes to the food. Fortunately, there is another option and that is to let us at Cheam Hog Roast take the strain and provide the food for your event.
We are confident that we can cater for your event and provide food that pleases both you and your guests.
A Range of Fantastic Buffet Food
Our fully trained cooks will attend your event location and cook all of the food fresh right there in front of you. We only ever use the best ingredients, which guarantee great food.
We pride ourselves on providing top class support to our clients as well as great looking and tasting food. Over the past ten years, the hog roast Cheam team has provided food and catering support for every kind of event including huge weddings, intimate family dinner, for a handful of guests, and big corporate events.
Foods from Across the World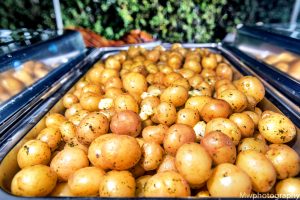 A spit roast is something special. This is not the type of food that people get to eat every day, so they love it when they see it at a party. To accompany your meat you can choose from our extensive range of party platters, which feature finger foods, salads and desserts from across the world.
For those who want to prepare their own spit roast there is the option of hiring a spit roaster from us.
You choose, it is 100% up to you which option you opt for. Most people want our chefs to cook for them and to prepare everything fresh on site in front of their guests, but you can do either.
Spit Roasted Meats Quotes
Whatever you need we can provide it. All you need to do is to select a range of food from our menus and call us for a full, no obligation quote.