Chingford's Most Renowned Hog Roast Caterer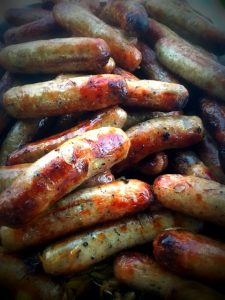 If you are holding a special event, you are going to want to offer your guests good food. It is the best way to ensure that they are talking about your party or corporate event years later. The hog roast Chingford team is ready and waiting to help you with this.
Top Class Food for a Great Price
We offer an extensive list of party and finger foods that are designed to keep everyone happy and ensure that you send your guests home full and impressed. Just take a look at our menus.
There you will find a long list of party platters including Indian canapés, Chinese finger foods, and traditional favourites like mini quiches. There are also dozens of side dishes and desserts on our menu. All of our food is made from the best ingredients. When we can, we source it locally. This ensures that the food is all fresh. This is particularly important when it comes to the salads and meat.
As well as all of this party food, naturally we offer whole roasted hogs and a range of other meats. You decide what you want to serve your guests. The sight of a whole hog roasting on a spit is impressive, so most people opt for this option. However, we also offer roasted turkey, chicken, lamb and beef.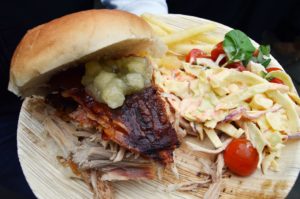 The meat can either be sliced up and served in rolls with the sauces of your choice or cut up and served as a buffet. If you want we provide the trimmings to allow your guests to put together a roast dinner we can do that too. You have the option to have the food served to your guests at the table because we also provide waiting staff. This is an ideal option for formal events.
Help Choosing Your Menu
Please call us for a quote. If you want, we can also provide you with a hog roast machine that you can use to cook your own meat.