Croydon's Most Renowned Hog Roast Caterer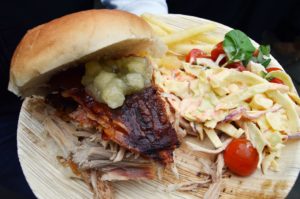 Here at Hog Roast Croydon we think that holding a party or other celebration should be a relaxing and fun experience, but we know that it can be hard to get everything organised. Working out what food to provide, how much, taking into account everyone's dietary needs, buying the ingredients, cooking it all and serving is not easy.
Thankfully, there is an easy way to give your guests great food without all of the hassle and that is to hire us. We have been catering for weddings, christenings and other family events for over ten years, so know how to put on a good spread. Regardless of how many people you want to invite we can provide enough top quality food to feed everyone. We can handle any size event including corporate events.
The Perfect Roasted Hog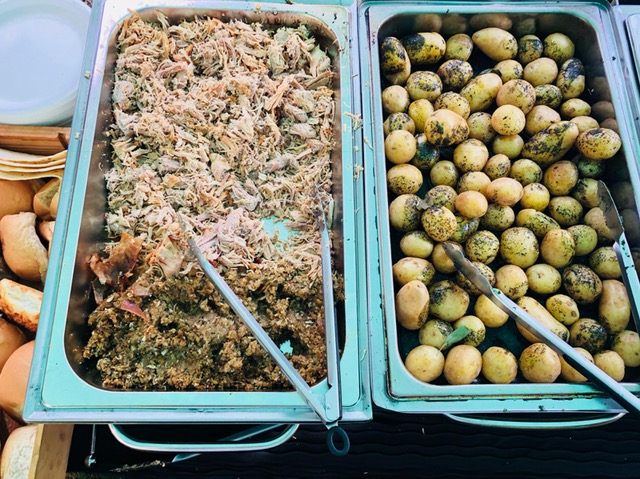 There really is nothing quite like a beautifully roasted hog. It looks good, tastes nice and goes a long way. One hog can feed a large crowd, but it is always nice to offer your guests a choice of foods. When you hire us for your catering, we can provide you with a huge range of other foods.
A Great Choice of Food
Our professionally trained chefs will prepare whatever you choose from our menus. You can see all of our menus on this website, but here is a peek at some of the beautiful side dishes we offer.
A range of finger foods including mini quiches, pizzas and burgers
Chinese, Indian and Mediterranean platters
Freshly steamed or roasted vegetables
Vegetarian dishes
Salads and coleslaws
A range of desserts
If you prefer you can cook your own hog or other meats on a hog roaster that you hire from us.
Book Your Hog Roast Chef Online
When you have worked out how many people you want to invite please give us a call to book your chef and catering team.