Crystal Palace's Most Renowned Hog Roast Caterer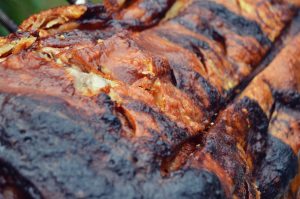 Holding a party or event should always be an enjoyable experience, and we at Crystal Palace Hog Roast are here to make sure that you can actually enjoy yourself rather than have to spend all of your time running around organising the food. We take care of everything for you.
Exciting Food for any Event
All you need to do is to tell us how many you are catering for and give us some ideas of the type of food you would like to serve. If you want our professional chefs to make some suggestions, we will. They will also advice you about how much you need to ensure that nobody goes home hungry.
Crystal Palace's Best Roasted Hog Caterers
Hog roasts are a brilliant way to feed any size group. It makes a great centrepiece for any party or corporate event. The smell of roasting meat will defiantly give everyone an appetite.
If you like, other meats you can order them from us too. We will roast the meat of your choice and serve it at a time to suit you. You can also order a range of buffet food from us. We offer several different menus that are tailored for each type of event.
We cater for all kinds of celebrations, and, over the years, have catered for numerous weddings. For those events people like the option to enjoy a sit down meal, so you can hire waiters and front of house staff from us as well as fully trained chefs.
It is even possible to hire a hog roast cooker from us should you want to cook for your party or event guests yourself.
Easily Book Your Party Food
Booking your party or event catering could not be easier. All you need to do is to ring us using our free to use phone number or fill in the contact form.