Finchley's Most Renowned Hog Roast Caterer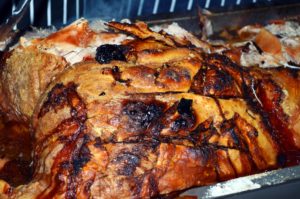 Holding a party or other celebration should always be fun. Everyone should be able to relax and have a good time. Unfortunately, for the person organising it the event can often turn out to be quite stressful. There is a lot to think about and organise. At Finchley Hog Roast, we take up the strain by providing you with fantastic food that will impress your guests without you having to lift a finger.
A Hog Roast Feast the Easy Way
As well as spit-roasted hogs, we offer a range of other meats. It all looks spectacular when it is cooking and gives off an enticing aroma that will get your guest's mouths watering in anticipation of the feast you have laid on for them.
Impressive Food Your Guests will Love!
To complement the meat we offer a range of appetisers and side dishes. Whether you want traditional buffet foods, like mini quiches and pizzas, or vegetables and roast or jacket potatoes we can do it.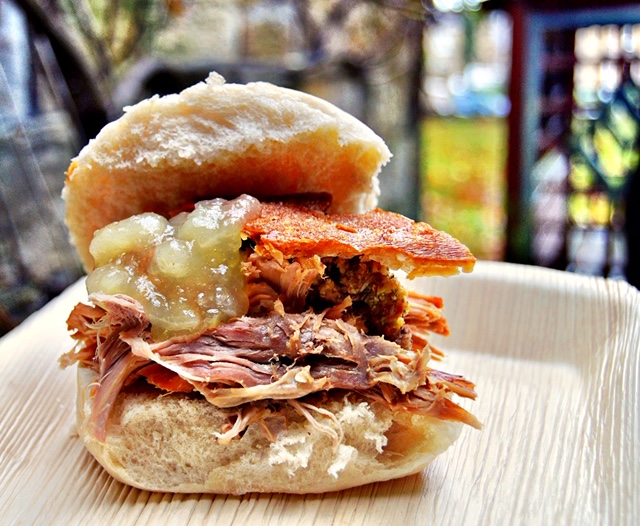 Just look at our menus and you will see that our professionally trained chefs can cook food that will suit all tastes. We offer a great range of dishes that are suitable for vegetarians or those with food intolerances.
Everything we use in our dishes is fresh and of the best quality. When possible our team buys the fresh ingredients locally to ensure that we do our bit for looking after the planet.
Each chef is assigned to a party or event in advance. They will talk to you about your selection of foods, find out about the event location and establish when you want the food to be ready. Our chefs give a truly personal service to each of our customers to ensure that everything runs smoothly on the day.
Get a Quote Here
For a tailored quote, please either fill out the enquiry form or give us a call.
It is also possible for you to cook your own hog or roasted meats using a hog roaster that you hire from us.