Hornchurch's Most Renowned Hog Roast Caterer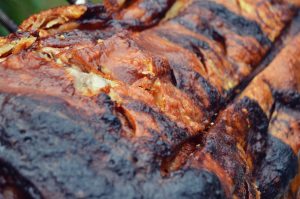 Catering for a big event can be daunting, but it need not be. All you need to do is to hire the Hornchurch Hog Roast team. Regardless, of the type of food you want we can deliver. With ten plus years of experience, our team works like a well-oiled machine. Over those years, we have provided food for everything for small birthday parties to massive corporate events.
Our aim is to take all of the hassle out of catering for a large group. You do not need to worry about a thing, just pick up the phone order your food and let us take care of everything else.
Good Food for Any Family Event
Using us to cater for your event, be it a corporate event, wedding or family party means you get a great choice of food. We can provide far more variety than you could if you were to try to cook it all yourself.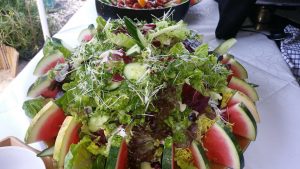 Our experience cooks do more than just roast hogs, although they are fantastic at that, they also cook dozens of other dishes. The hog roasting machines we use allow us to spit roast all kinds of meats. We can even provide roast potatoes and vegetables, so you could treat your guests to a roast dinner should you want to.
In addition, there are dozens of different finger foods to choose from. Just browse our menus to see the selection you can choose from.
The dishes that we make are always made using local ingredients, when possible. The ingredients that we source in this way are generally fresher as well as less expensive.
We Take Care of Everything
Once you have chosen your menu and ordered your party food you really can sit back and relax. A dedicated chef will be assigned to your event and he or she will liaise with you to make sure nothing is missed.
Call for an Event Catering Quote
Why not get a quote, today? All you need to do is to fill in the form or give us a call.