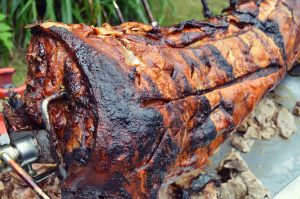 There is an awful lot to think about when you are planning a social or corporate event. It really is not easy, especially when it comes to organising the food. The team at Hog Roast Knightsbridge can take care of all of the food for you and do so in a professional way.
All Tastes Catered for, no matter what your Requirements
We provide impressive food that is made from the finest ingredients and cooked by professional chefs. It is possible for us to cater for any size party or event.
Our team is equipped to serve your food either informally or formally. Waiting staff are available from us, should you require them.
On a regular basis, we update our menus to make sure that we always offer a choice of foods that suit the tastes of modern partygoers. There are vegetarian options and we provide dishes that are suitable for people with special dietary needs.
Impressive Party Food
Included on our menus are salads and starters, for example crispy Thai salad or the classic Caesar salad.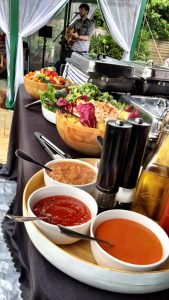 We also offer a range of spit roasted meats. Hog roasts are a popular option. A roasting hog smells great, looks impressive and tastes wonderful, but we also offer beef and pork joints, turkeys and many other meats.
Our list of appetisers and finger foods is an impressive one. There are dozens of platters to choose from that feature foods from across the world including Chinese Sim Sum, Thai dishes and Indian snacks as well as European classics like pate encroute.
You decide how your meats and other dishes are served. If you want to you can hire us to provide your guests with a formal sit down meal. All of our staff are fully trained and our lead chefs have years of experience.
Book your Spit Roast Online
To book your spit roast feast all you need to do is to ring us and tell us what you need or fill in the enquiry form and let us call you.