Mitcham's Most Renowned Hog Roast Caterer

When planning the food for an event it can be difficult to keep on top of everything that needs to be done. It is very stressful, but we can help. With ten years of experience, we know at Mitcham Hog Roast that we have the skills to make sure that your event goes without a hitch.
During those years, we have catered for weddings, small family get togethers and product launches, which means that we have the experience to arrange your event and do so flawlessly.
The Best Party Food for the Best Price
A hog roast not only tastes wonderful it is a truly economical way to feed a large crowd of people. We also provide a range of buffet foods to make the meat go further and give your guests more choice.
You choose from our extensive list of dishes that includes everything from salads to desserts. The range of finger foods and canapés we offer amazes many of our customers. Our chefs are inspired by the cuisines of the world, which is why we are able to offer such a choice and are able to genuinely cater for all tastes.
Our Professional Chefs will take care of Everything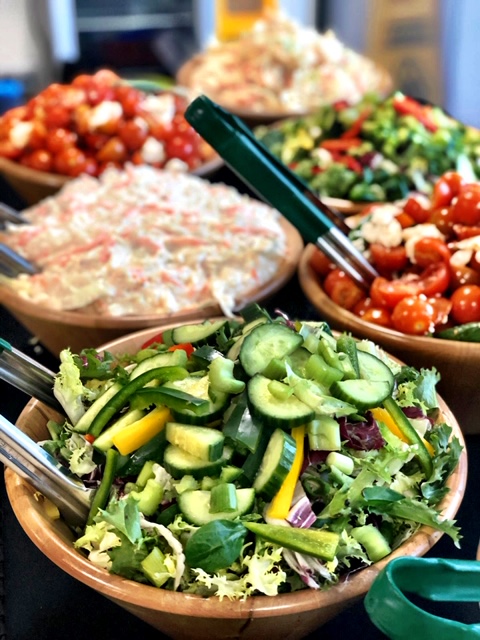 All of our chefs have been formally trained. They update their training on a regular basis and are always learning new skills to make sure that you get exceptional service.
When you book, your hog roast feast you will be assigned your own personal chef. They will look at your menu compare it to the number of people attending and let you know if you have not ordered enough food. Next, they search out the finest ingredients, pull together the necessary staff and equipment and turn up early to make sure that everything goes smoothly.
Our Team is Here to Help
Our chefs prepare everything fresh on site. However, if you want to have a go at cooking your own spit roasted meats you can easily do that because we also rent out hog roast machines. – Please call for a quote.