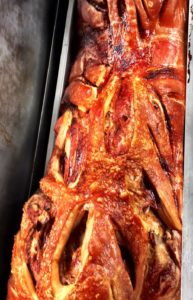 If you are thinking of holding a hog roast in Richmond Upon Thames, you are in the right place. On this site, you can hire the best hog roasters in the area.
We have been cooking hog roasts for several years and over that time have catered for all kinds of events, and look forward to catering for your event too. You will not be sorry you hired us. Here is a bit more information about the type of catering service we offer.
Delectable Hog Roasts – Great for All Parties and Events
Our main product is hog roasts. They are still very popular because they can be used to feed a large group and most people enjoy the meat.
The dish is not something that can be cooked at home, so most people think of a hog roast as something special, which means that they are impressed when they are served one at a party or other event.
Our Professional Catering Teams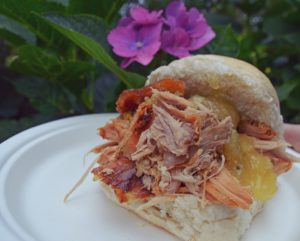 Our experienced catering team has cooked hundreds of hogs over the years, but they can also cook a range of other dishes. Including, salads, canapés, other roasted meats and side dishes. We also offer cold meat platters featuring meats like Parma ham as well as a range of desserts.
You choose what you want and our chefs prepare it all for you.
Ordering good quality food for your event really is as simple as picking up the phone.
You can choose to have the food served as a buffet or as a formal sit down meal. For weddings, many of our clients opt for the sit down option during the day and have what is left served as a buffet later in the evening.
Get a Tailored Quote for Your Part Food
To ask any questions you have just pick up the phone. We can also give you a quote.If you want us to call you instead just fill in the enquiry form.
You can also hire a hog roast machine from us and cook your own hog by giving us a call.