Selhurst's Most Renowned Hog Roast Caterer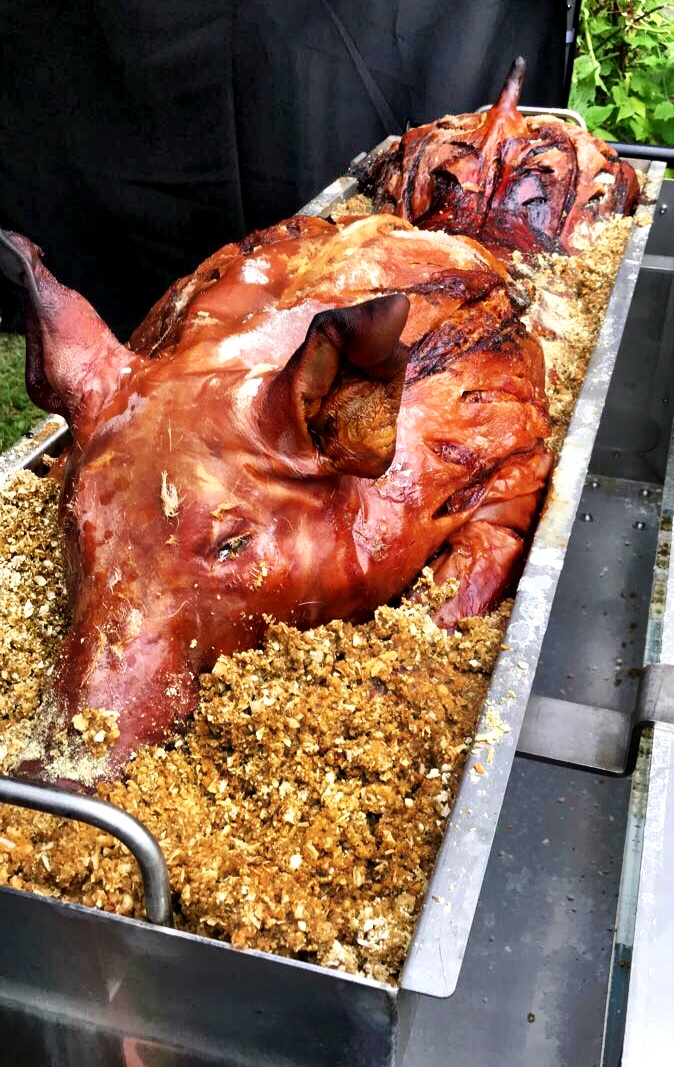 If you are holding some sort of celebration, we at Selhurst Hog Roast know that planning everything is both exciting and, unfortunately, stressful. There is just so much to organise. Especially when it comes to the food you have to think about how many people are coming, what they like to eat and work out how much food you need to buy and prepare.
Daunting, and hard to get right. On the day, there is a danger that preparing everything can leave you exhausted and unable to enjoy your party, which is why we suggest you call us.
Professional Hog Roast
Our professional hog roast team have the expertise to make sure that everything goes smoothly. You do not have to worry about anything because we take care of all of the preparation.
All you need to do is to tell us how many people will be attending, choose the food from our extensive menu and tell us when you want your piping hot food served. It really is as simple as that.
Succulent Spit Roasted Meats
As well as stunning hog roasts, we offer other joints including pork, beef, lamb, turkey and chicken. If you prefer cold cuts, we offer those too.
Once you have sorted out what meat you want you can decide how it is served. Many people still opt for the simple approach. Buns stuffed with succulent pig roast, with a choice of sauces. Wonderful, and very popular.
Others prefer to order from our buffet menu, so go for platters of canapés and buffet favourites like kebabs, mini quiches and pizzas. We also do salads and other side dishes as well as vegetarian food. It is also possible to serve your hog as part of a roast because we also do a range of potato and vegetable dishes.
Easy Booking Process
You decide, whatever you want just give us a call. You can even hire a machine from us and roast your own meats. If you prefer us to call you just fill in the enquiry form instead.