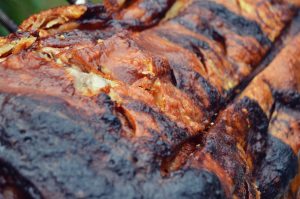 If you are looking for a great way to cater for your next party or family celebration, a hog roast could be just what you are looking for. A roasting hog looks great, smells fantastic and tastes wonderful.
Very few people do not enjoy roasted pork. It is a relatively inexpensive way to cater for a large group of people and impress them.
Hog Roasts for Corporate Entertainment and Family Parties
Hog roasts are probably the perfect solution for corporate hospitality. It is an impressive as well as popular food that makes your guests feel looked after and special. If you are expecting a lot of people to attend your party all you need to do is to order an additional hog or ask us to roast another joint of beef or pork or maybe a few turkeys.
Professionally Trained Cooks
However, we do not just do corporate hospitality we also love catering for weddings and other family occasions. Our chefs are very experienced and adaptable. They are professionals who make sure that every customer gets excellent service.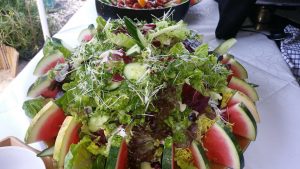 Your chef will make sure that everything is ready in good time for your guests and that it is all served at the perfect temperature. You decide what type of food you want. Our chef will help you to work out how much to order to make sure that there is plenty of food for everyone to enjoy.
They cook everything at your event in full sight. Many people love the theatre of a hog roast or spit roast. If you want to you can do some of, or all of, the cooking by hiring a hog roaster from us.
Book one of Our Hog Roast Chefs for Your Event or Party
To book you just need to browse the menus and choose the meats you want how you want them cooked and the side dishes. We have food from every culture on our menu, so your guests are in for a treat. Once you have an idea of which menu you would like just give us a call to order.