South London's Most Renowned Hog Roast Caterer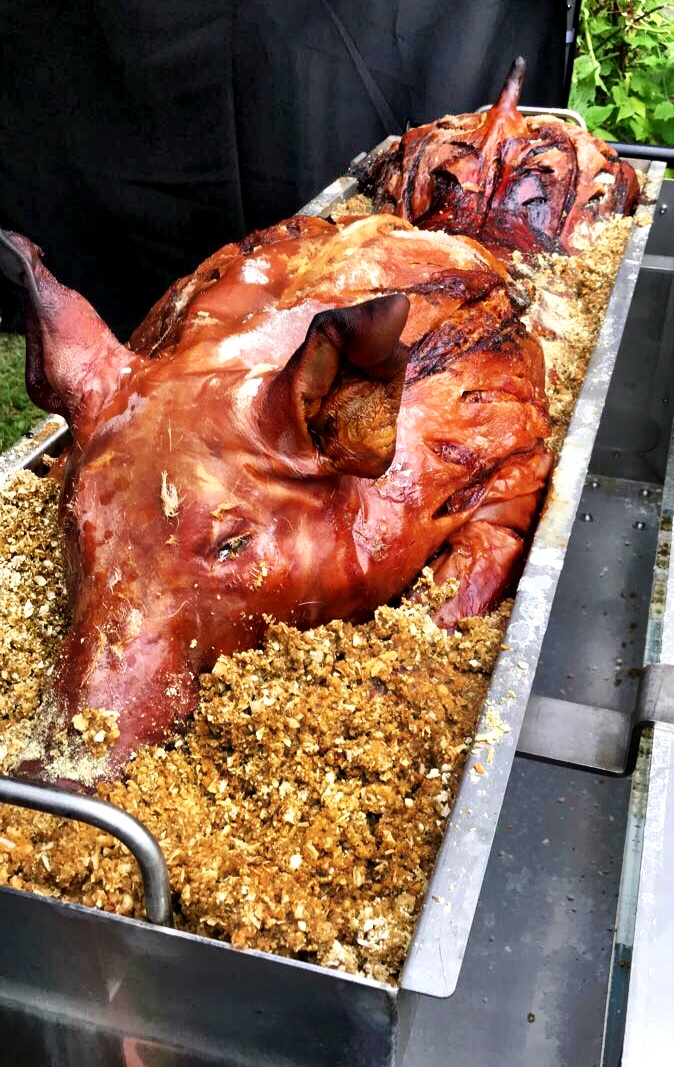 If you want to hold a hog roast or similar event in the South London, we can help. The Hog Roast South London team has been catering for events in the area for over ten years.
We know how to provide you with fantastic food that your guests will love. It really could not be easier all you need to do is to make a phone call and leave the rest to us. No running around like crazy on the day we take care of everything meaning that you can relax and enjoy the company of your guests.
Food for Events and Parties the Easy Way
Check out our menu pages. There you will see a huge range of buffet foods as well as dishes that are suitable for serving at a formal sit down dinner.
We specialise in providing roasted meats, but have made sure that your guests will not suffer from meat overload by providing a range of other foods. There are even vegetarian dishes available as a well as potato dishes, salads, side dishes and desserts.
Great cooks from across the world inspire our menus. That is why you will find Indian, Thai, Mediterranean and Chinese food on our menu pages.
Hog Roasts for Any Size Event
The king of the feast is definitely the hog roast. The vast majority of the people we cater for still ask us to serve up a succulent roasted hog. In addition, we also provide a range of other meats. You can let us roast you beef, lamb joints, or order platters of cold cuts. It is 100% up to you.
If you fancy cooking your own hog that can be arranged. All you need to do is to ask us about our hog roast machine hire service.
Ask us for a Hog Roast Quote
We can provide you with a quote. Just fill in the enquiry form or give us a ring.