Surbiton's Most Renowned Hog Roast Caterer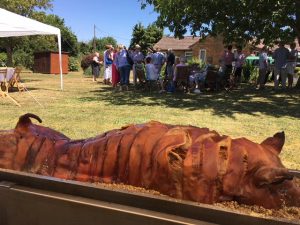 When it comes to organising a party, celebration or other event the food is just the tip of the iceberg. There are a hundred and one other things to do, so letting someone else take the responsibility of providing the food is a great way to lighten the burden. Our event organisers at Hog Roast Surbiton have the experience to cater for any event.
Hog Roasts for Big and Small Groups
It does not matter whether you are catering for a handful of friends or launching a new product or service at a product launch, with several hundred guests, we can provide great food.
Freshly Cooked Food for All Tastes
When you hire us, you get a top class chef that is willing and able to produce great quality food that you will love serving to your guests. Actually, we take care of all of the serving for you. If you opt for a buffet we will lay all of the freshly prepared food out on a serving table for you. Alternatively, you can opt for our waited service where we serve the food to your guests at their tables.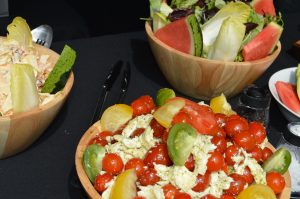 Whatever you decide is fine with us. There is also the option for you to hire a spit roaster from us and for you to cook your own meats. It really is up to you nothing is too much trouble for us.
As well as roasted meats, we offer several different types of food to ensure that the tastes of all of your guests, including vegetarians, are taken care of. You will see on our menu lists the different canapés, cold meats, salads and desserts we can provide.
Book a Feast – Get Your Free Quote Online Today
Booking your food from us is really easy. You can even do it online using the form on this website. Alternatively, give us a call.