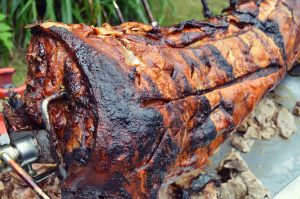 Putting together a special celebration or something like a corporate event is not easy. There is a lot to do and catering can be a real nightmare. However, it need not be. Regardless of the type of occasion, we at Sutton hog roast can take all of the hassle out of providing the food for your guests.
We have years of experience of providing fantastic food for a range of events and know that we can provide food that will both satisfy and delight your guests.
Party Platters, Canapés, Roasted Meats and Much More
Our top class chefs will be on hand for the entire event to ensure that there is plenty of well-cooked food available throughout. We only use the best ingredients, so can guarantee truly great food.
The Sutton Hog Roast team has been providing great food for events for over ten years now, so we are not only expert cooks we also provide flawless customer service.
Succulent Hog Roasts for Every Occasion
Regardless of whether you want a full-blown sit down formal wedding feast or party food for a few close friends and family we can provide it.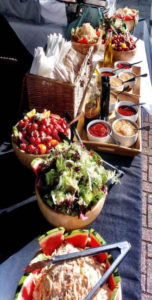 A hog roast usually goes down well. For most partygoers it is a welcome and exciting sight. People love the theatre of a roasting hog as well as the smell and taste. It really is something a bit special.
If you would like to cook your own meat or hog, you can easily do so because we hire out a range of spit roasters. When it is delivered, you will be shown how to use it and advised about cooking times.
The vast majority of our clients opt for having a catering team arrive on site and cook everything for them, but the choice is yours.
Put Together Your Feast Menu
We tailor our service to suit you. Therefore, you decide what you want and we provide it. Just give us a call to discuss your catering needs and get a quote.