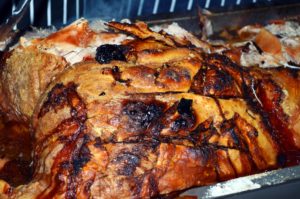 Catering for a family party or other type of celebration can be a bit of a headache, but it need not be that way. You just need to hire the Uxbridge Hog Roast team.
Our event team is very experienced, which means that we can guarantee that your event will go without a hitch. You will love our food.
The food we provide will ensure that everyone who attends your party will go home happy.
Easy Party Food
Of course, many people love a hog roast. It looks good, smells wonderful and tastes sublime, but we can do more than just spit roast a whole hog for you. Because we use modern spit roasters, it is possible for us to serve a range of other succulent meats to your party guests.
All you need to do is to tell us which meats your guests would like to eat.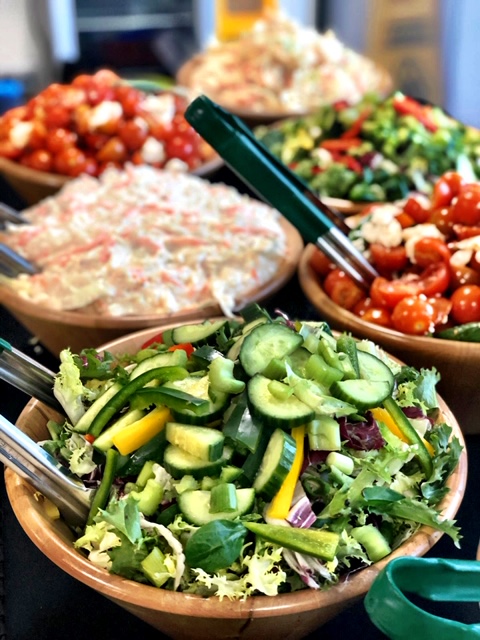 Our menu pages are a great place to find inspiration and quickly work out what to order.
On those pages, you will see that we offer all of the British classics, including spit roasted Beef and Lamb as well as a range of poultry dishes.
Because we have a strong working relationship with local butchers, most of our meats are bought in that way. This helps us to source the tastiest meats.
Fresh Food Cooked by Professional Chefs
Canapés – we offer dozens of different tasty morsels perfect for eating at parties
Cold meats – fancy making a sandwich? Well order a tray of cold meats and your guests can make their own
Desserts – everyone loves desserts, which is why we provide such a wide choice
Salad for everyone – from simple green salads to elaborate exotic salads
Roast trimmings – fancy offering your guests a roast dinner? We can provide fresh veg and a range of potato dishes, so you can do so
Side dishes – traditional side dishes like coleslaw always go down well
If some of your guests have special dietary needs speak to us so we can accommodate their needs.
With us cooking your own hog roast feast is also possible. We lease professional hog roast machines as well as provide a full catering service.
Wedding and Corporate Hospitality Quotes
To order you can either fill in the enquiry form and let us ring you back or call us on the free phone number that we provide.