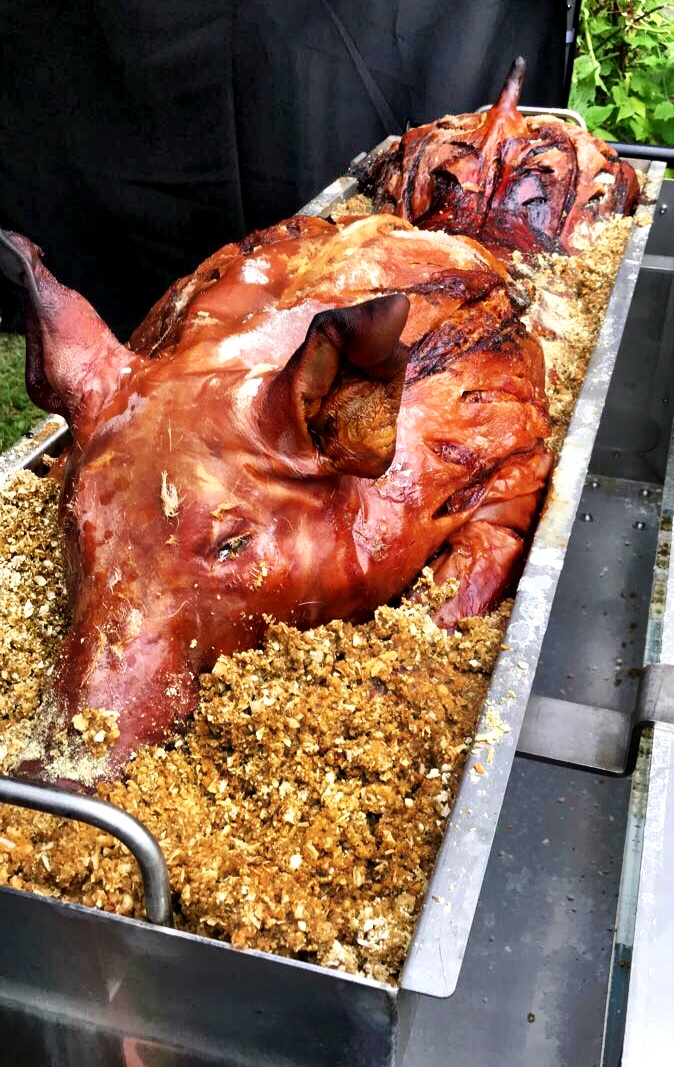 If you are organising special event or celebration in the Wallington Area, the hog roast team is here to provide you with fantastic food and great quality service.
We have years of experience in the hog roasting sector, so we can guarantee you great food at a great price.
Hog Roasts for All Events
All of the meat that we provide is locally sourced and of the highest quality.
You can choose between traditional hog roast or other spit roasted meats such as lamb, beef and chicken. We also provide meat in other forms such as sausages or burgers. In addition, we also provide a range of party food and platters. As you can see from a menu pages there is a huge selection of different finger foods, salads, desserts, and side dishes to choose from.
Food for All Tastes
Our aim is to give you a selection of food that suits the tastes and needs of both you and your party guests. You decide whether the food provided is served as an informal buffet or as a formal sit down dinner. If you require waiting staff, we can provide them.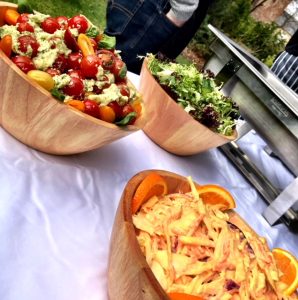 No event is too big or too small for us to cater for. Over the years, we have provided food for events as small as a dozen people, right up to events for several thousand.
We always provide you with the option of a professional chef who will cook and serve all of the food fresh at the event itself. However, if you would like to do the cooking yourself that can also be arranged because you can hire a spit roaster from us. Alternatively, we can deliver a range of cold foods and meat for you to turn into a buffet or serve to your guests. That means you do not have to have a catering team actually in attendance at your event.
Call Us To Order Your Food
To find out more please get in touch by giving us a call oh by filling out the enquiry form on this website.