Waltham Forest's Most Renowned Hog Roast Caterer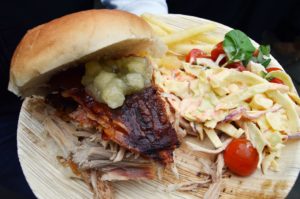 If you are holding a celebration, corporate event or a small private party in the Waltham Forest area, you will want great food to serve your guests. Of course, you could cook it all yourself, but that is a lot of work and it is easy to make a mistake and forget something important. At Hog Roast Waltham Forest, we have been providing great food for all kinds of events for over ten years and would like to do the same for you.

An Eclectic Selection of Party Food
We offer a range of different party foods. Browse through our menus and you will see dozens of dishes that have been inspired by cuisines from across the world. Our aim is to provide something for every taste and make sure that you serve up exciting and tasty food that your guests will love.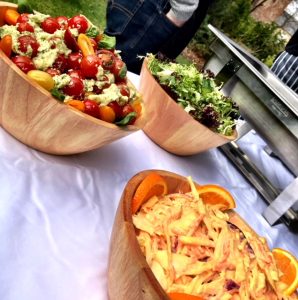 Our experienced chefs prepare all of these dishes using only the finest ingredients. Most of those ingredients are locally sourced, which guarantees that it is all fresh. As you can see, we provide a huge range of canapés, cold cuts, desserts, salads and many other dishes that can be served as an accompaniment to the meats.
Top Quality Roasted Hogs Cooked In Front of You
A hog roast is a great option for practically any occasion, but we also offer other meats. If you want, we can roast you a beef or lamb joint. We even do whole roasted turkeys, which can be served as part of a festive roast or at other times of the year as a nice alternative to other foods.
Fast and Free Party Food Quotes
Please get in touch for a tailored quote, or ask us any questions you may have.
You can also call us to find out about our hog roast machine hire service.