Waterloo's Most Renowned Hog Roast Caterer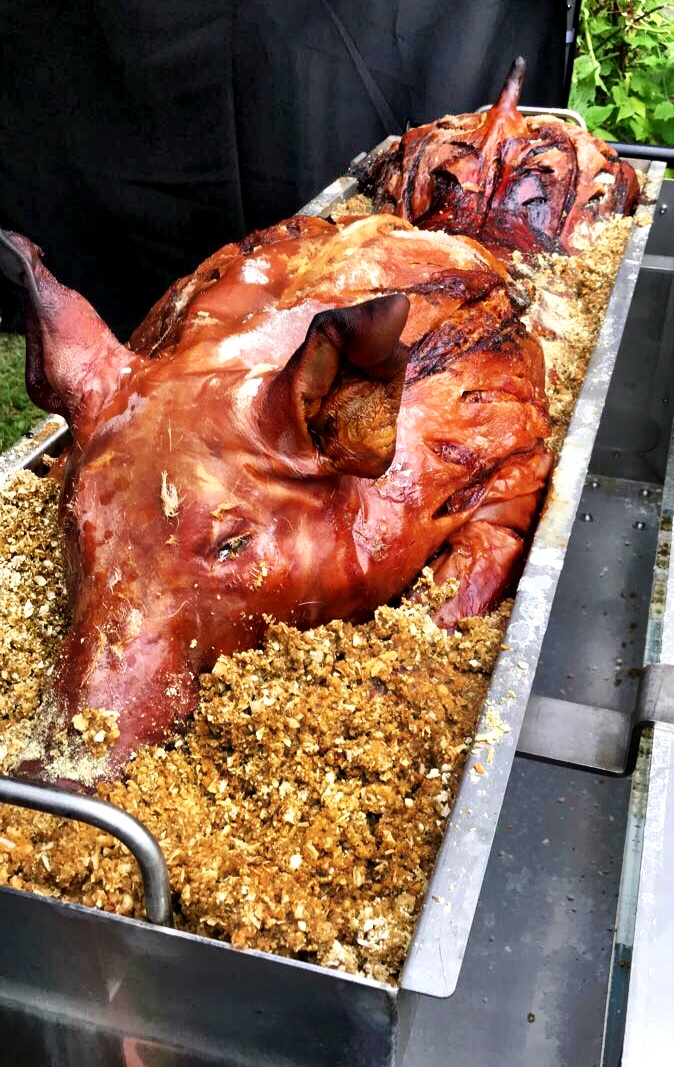 If you want to impress your guests that attend your next party or event, hire the Waterloo Hog Roast team. We are a firm of experienced caterers who have over a decade of experience, which means that we know how to make sure everything goes smoothly.
Your guests will definitely go home happy.
Economical and Tasty Food for All Events
Below are a few more details about what we have to offer.
There really is nothing better than the sight of a full hog turning on a spit, but we offer far more than just roasted hogs. Our professional team is trained to cook a range of other meats.
Just tell us what you want and we will cook it for you.
Our menu pages show you the range of roasted meats we offer as part of our regular menus. For those who want them there is turkey, beef, lamb and chicken available.
When we can, we source our meat from local butchers. This is by far the best way to ensure quality and freshness.
Cook your Own or Let Our Chefs do Everything
Here is an overview of our other menu items:
Salads – a chance for your guests to stay trim
Canapés – inspired by the cuisines of the world – there really is something for everyone
Cold cuts – beautiful meats from across the world
Desserts – dreamy concoctions of sugar and cream
Roast trimmings – your chance to offer your guests the option to eat their meat as part of a roast dinner
Sides – want a few extras to serve your guests? No problem just take a look at our long list of side dishes
Our chefs are aware that some people have special dietary needs, which is why we tell you about the top allergens in each dish.
Fancy learning to cook your own hog? Hire a machine and let our chefs show you how.
Please Feel Free to Get in Touch
It is really easy to order your feast from us. You just need to give us a call or fill in the inquiry form.