While our highly-trained Hog Roast Wood Green chefs cook a mean hog roast, fresh on the day of your party or event and using top-quality local meat that tastes as good as it looks, we have so much more on offer too that you won't believe your eyes. Our signature food is something we're extremely proud of, after perfecting it over many years using our own top-notch equipment that we manufacture in Lancashire, but we're also just as proud of our other food, and once you take a look at our extensive menus, we're sure you'll be impressed with what we have available.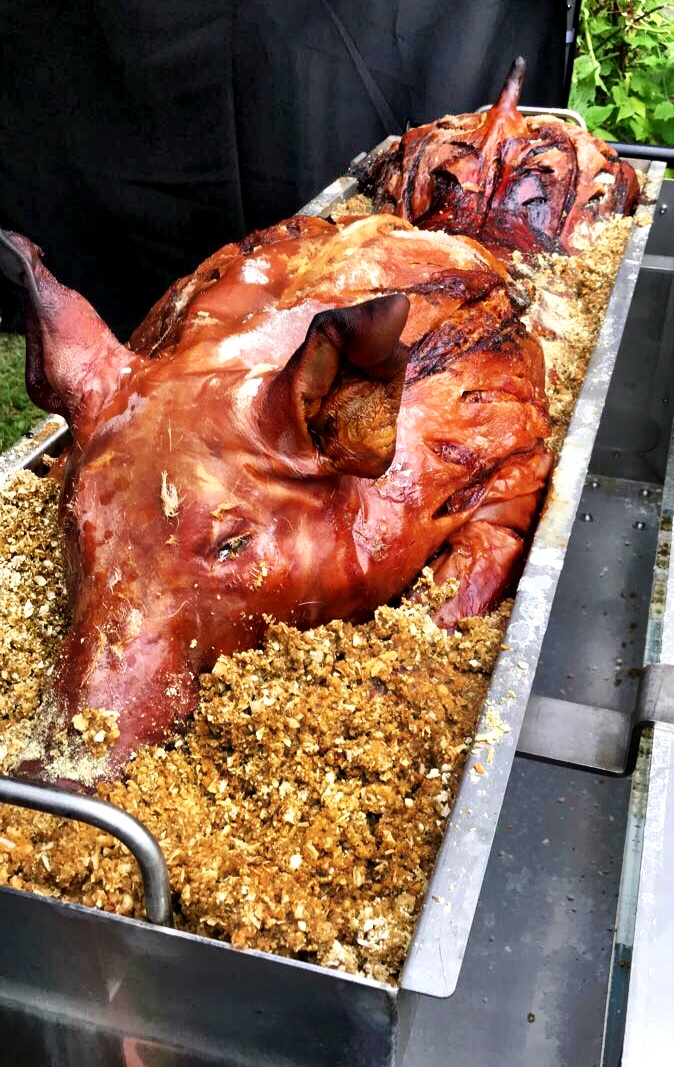 Fancy a spit-roast meat instead, like turkey, chicken, lamb or beef? Just let us know and we can easily do that instead, also using top-quality local meat that we slow-roast for several hours in front of you, watching over it as it sizzles to perfection. You can choose to enjoy your meat together with rolls and wraps, trimmings and condiments, like you would our Hog Roast Wood Green pigs in buns, or as part of a plated meal, with your choice of seasonal vegetables like glazed carrots, green beans and peas, as well as your chosen potato dish, such as Dauphinoise or roasted baby new potatoes with garlic and rosemary, all smothered in our homemade gravy.
We also have several standalone menus set out for you in case it makes it easier to choose, like our three-course Alfresco that includes Italian-style platters, a hog roast and desserts, or our Loaded Fries, which come topped with beef or pork, slaw, cheese and jalapenos. On the other hand, our Southern Slow Roast gives you not only three meats that are marinated and then slow-roasted but also four sides, and you get to select your favourites for us to serve, or we can even cook up a Barbecue with our gourmet sausages, British beef burgers, chicken kebabs, spare ribs, chips, salad and coleslaw.
If you also need dishes for special diets, just let us know when you book and we'll help you to choose. Whatever you're planning, Hog Roast Wood Green are the ones to call.