Woodford's Most Renowned Hog Roast Caterer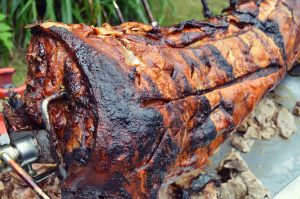 Holding a party is great fun, but sorting out the food can seem like a bit of a headache. However, it is actually far easier than you realise. Fortunately, spending hours working out what dishes you will cook, buying the ingredients cooking and serving all of that food is not necessary. You can bypass all of that hard work by picking up the phone and letting the Woodford Hog Roast team take care of everything for you.
Professional Catering for All
It is as easy as choosing the dishes you think that your guests would like the most from our extensive menus. We look after everything once we have received your order.
You literally can order all of the food for your event in minutes. A roasted hog is a great option for most events for several reasons. Here are a few of them:
Flavoursome Hog Roasts
For those on a tight budget a hog roast is perfect. It will feed a lot of people as well as smelling great and being tasty, it looks impressive.
A hog is ideal for a range of different events. Over the past decade, we have provided roasted hogs to everyone from companies entertaining and trying to impress potential customers to families celebrating anniversaries, christenings and birthdays.
Our professionally trained cooks are able to produce great food because we only use the best ingredients. We offer a big range of different dishes to make sure that we cater for everybody's culinary needs and tastes. Our trays of canapés from across the world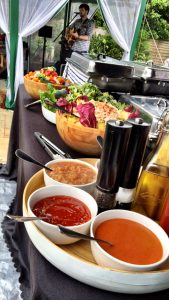 are fantastic for eating with roasted meats. If you want salads and side dishes, we can provide those too.
Your guests will love watching our chefs preparing your food right in front of them. We provide the cutlery and plates you just need to provide seating and tables for your guests.
If you want, you can hire a hog roster from us and cook your own. We will supply the gas and, if you want us to, the hog too. Our team will even clean the machine afterwards.
Catering the Easy Way? – Just Give Us a Call
You will love our prices. If you want a quote, please give us a call.