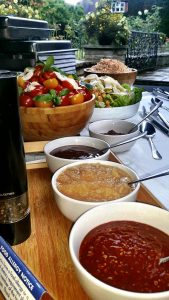 Attending events is always a lot of fun- but it can often be just as fun to organise events yourself! This gives you the freedom to choose every aspect of the event, including the theme, guest list, catering and entertainment. It can be very rewarding to host a successful event, whether it is a private party, a corporate dinner, or anything in between. However, Hog Roast Acton know that it can sometimes be tricky to come up with great ideas, so we have created a handy guide of events you could host in 2021!
Games night
After a year of virtual game nights and quizzes, it will be excellent to host an in-person game night at last! You can provide a variety of board games and quizzes and enjoy competing together. This event can be fun for all ages, so is a perfect family-friendly event to host! We recommend providing a delicious evening buffet for your guests to enjoy while they play.
Awards ceremony
This can be a really fun event to host with your friends and family. Prior to the event, simply ask your guests to nominate each other for awards and then give out some fun prizes and certificates on the day. Your awards could be fun, such as 'most likely to be a millionaire' or serious, such as 'most caring friend'. For this event, it would be great to offer some informal buffet-style catering or enjoy our delicious Hog Roast Acton BBQ menu!
Joint birthday celebration
During the last 12 months, so many people will have spent their birthday in lockdown with little or no celebration at all. Because of this, it could be a really fun idea to host a joint celebration for your friends and family that have missed out on individual birthday bashes this year!
Have we inspired you to host an event in 2021? If so, get in touch today to book your catering. Hog Roast Acton have a menu to suit every event and a dish to suit every taste! Simply fill out the enquiry form on our website, letting us know your party size, date and location and we can begin planning your perfect menu.