Yesterday we catered for a beautiful anniversary party for a lovely couple who have been married over sixty years. We wanted to do our best for this fortunate couple and make it a party for them to remember. The hosts opted for a formal sit down meal, which included three mouth-watering courses from our Hog Roast in Pinner, all the guests seemed to be excited to have a taste.
As everybody knows, food often makes or breaks a party and we made sure to put a smile on everyone's faces early by handing out charming little canapés before the sit down meal. We positioned some of our waiting staff near the entrance of the function hall so the guest could taste our delicious food as they entered the party.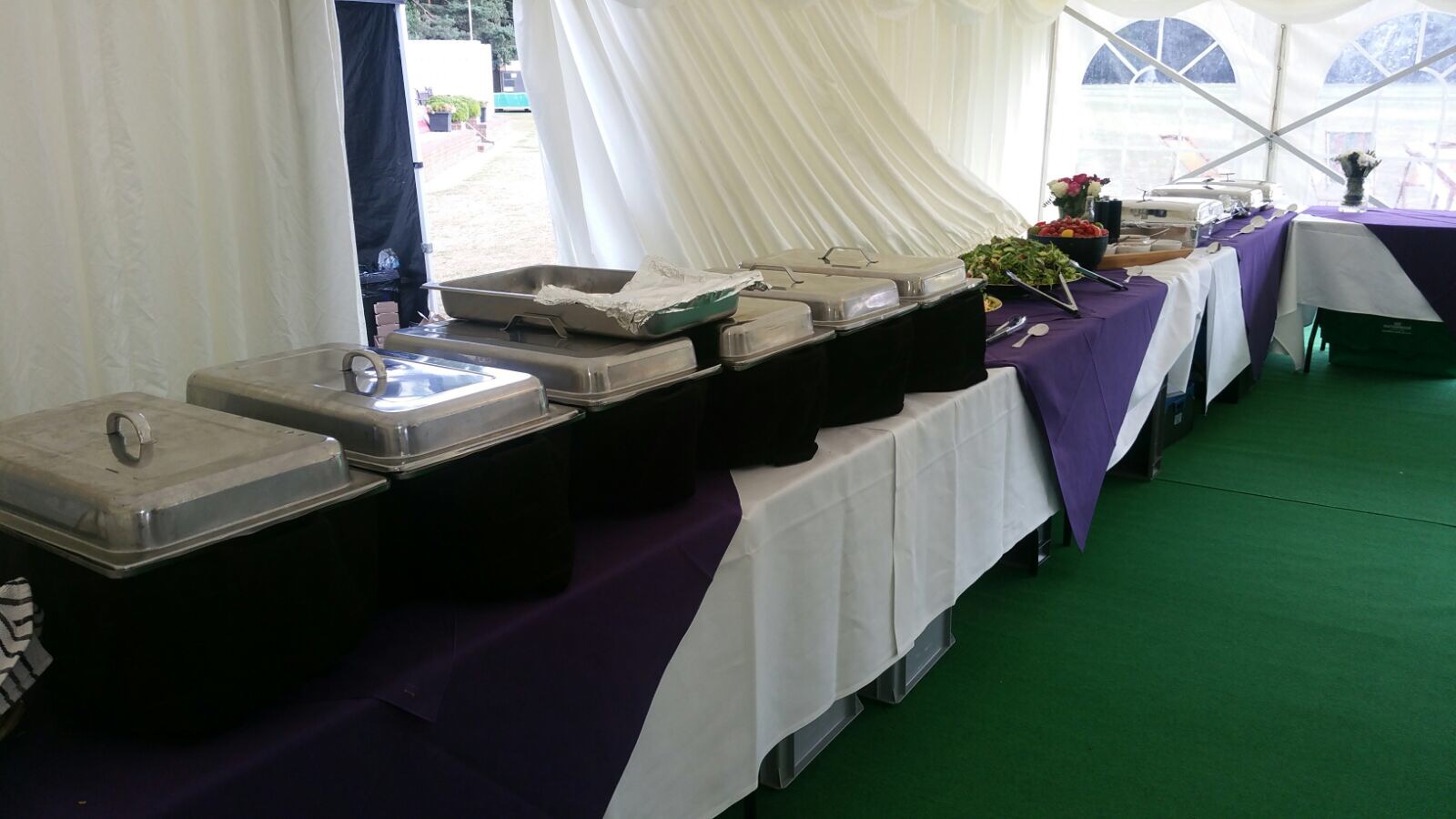 As all the guests took their seats and we started dishing up the food even we had to admit that it all smelled delicious and looked extremely appetizing. We served each person the meal that they had requested, as family and friends gave their speeches about the lucky couple, whom had been through so much together. We saw a few guests wiping their eyes with the napkins we had provided as the touching speeches highlighted the romance and implication of the day. By the time that the speeches were all done, everybody was so happy to see that their food had been served and none of them could quite wait to dig in to the delectable dishes.
Whilst everybody at the party was eating there was a familiar silence fell across the function room, apart from the classical music in the background all that could be heard was the scraping of forks on plates, until the guests started a conversation about how nice the food was. We loved to see our customers thoroughly enjoying our food and it never fails to give us pride when we see how happy we can make people.
By the time everybody had finished their second course, we weren't sure that anyone had room for the puddings, but we were glad that they proved us all wrong. By the end of the night there was no food left and all of the guests were very full! We discreetly made sure that all of the crockery and napkins left over from the meal were tidied away as the guests carried on enjoying the extravagant party.
Before we left, our staff made sure to congratulate the hosts and even get some marriage tips for ourselves! We were honored to be part of this special evening and join in on the celebrations.