Once upon a time, hog roasts were seen as being a method of catering that was exclusively for adults, but in recent years the growing popularity of this age-old tradition has been embraced by people of all age groups. From Christenings and children's parties to coming of age celebrations, there truly is no occasion that can't be enhanced by a slow roasted pig taking centre stage, and at Hog Roast Hammersmith and Fullham our team are always looking for new and exciting ways to entice our clients.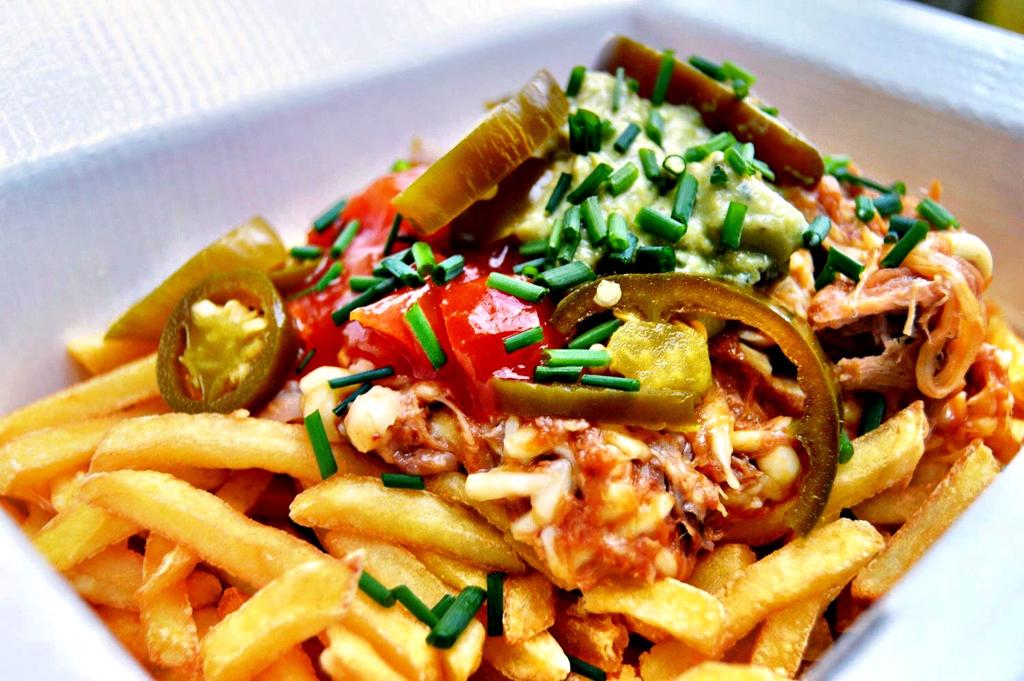 Following the release of our loaded fries side dish, Hog Roast Hammersmith and Fullham received a booking from PTA events organiser, Fraser who was eager for us to serve the newest addition to our menu at a high-school charity fundraising event he had been placed in charge of arranging. With upwards of 500 students, parents and members of staff expected to attend the occasion, the client was in search of an experienced catering service to save the day – and he couldn't have come to a better place!
Aiming to impress the largely teenage guest list, our catering manager suggested our southern slow roast menu which is inspired by the classic American dishes that we all know and love. Fraser was very happy to go ahead with the recommended buffet and his only ask was that we included some meat-free alternatives to the menu. As the day of the fundraiser crept closer, the atmosphere in the school was buzzing with excitement as everyone anticipated the delicious feast.
Their wait came to an end last Saturday and hours before the event had even started, Hog Roast Hammersmith and Fullham had made their way to the school where they began preparing the buffet. Making the most of every moment before the guests arrived, the catering crew worked tirelessly to prepare a feast which included fall off the bone Louisiana sticky pork ribs, BBQ pork butt and cajun spiced whole roast chickens along with meat-free, grilled veggie skewers and mushroom and haloumi burgers.
Just as the team finished cooking, the guests made their appearance and right away the food was a huge hit – especially the loaded fries which had been smothered with spicy slaw, melted cheese and jalapenos.