Widely regarded as the month of love, February emphasises the importance love plays in all of our lives – and what better way to celebrate that fact than with a wedding? While many couples would prefer to wait for the winter weather to release its unyielding grasp, allowing for the warmer days to phase in, lovebirds Nicole and Bradley didn't want to pass up their opportunity to get hitched so close to Valentines Day!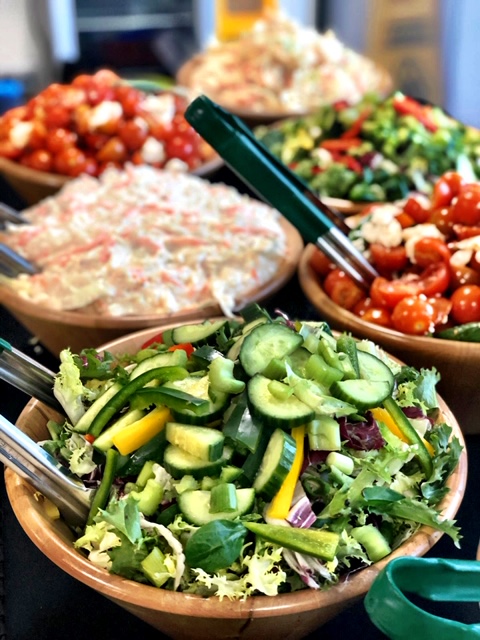 With the brisk winds and temperamental storms stirring up problems in the local area, the pair had (wisely!) chosen to host their ceremony indoors, and with 200 people set to join them in their romantic celebration, Nicole and Bradley set themselves the task of finding a reliable catering service. Fortunately, they were soon pointed in the direction of Hog Roast Castle Hedingham who have served our delicious hog and spit roasts at more weddings than we can count.
After taking some time to scan through the menus for themselves, the soon-to-be-married couple called Hog Roast Castle Hedingham back a few days later to finalise their booking for the hog roast dining menu which has remained a popular choice for brides and grooms for years due to its more formal take on the traditional meal. Ecstatic with their choice, and even more pleased that the catering was being handled by a team of experts, Nicole and Bradley were able to sit back and relax as their big day approached.
Following the mechanical voice on the SatNav, the Hog Roast Castle Hedingham catering crew arrived at the couple's reception venue, an 18th-century manor house in the countryside, where they wasted no time in unloading the van and getting started on cooking the meal in the spacious dining hall. The newlyweds were over the moon when they entered the hall to see a crackling covered pig surrounded by sage and onion stuffing, fresh salads and new potatoes in herb butter along with an array of tasty condiments and a vegetarian alternative of grilled veggie skewers with optional haloumi.
The food also proved a huge hit among the guests who eagerly filled their plates with a little bit of everything in between busting their moves on the dancefloor and catching up with old friends.