Autumn is in full swing. The trees are casting off their leaves, and the warm, humid air has been replaced, with a chilling breeze signalling that all remnants of summer are officially gone for another year. But there's no need to be glum, as this season comes with plenty of perks too – namely outdoor food festivals!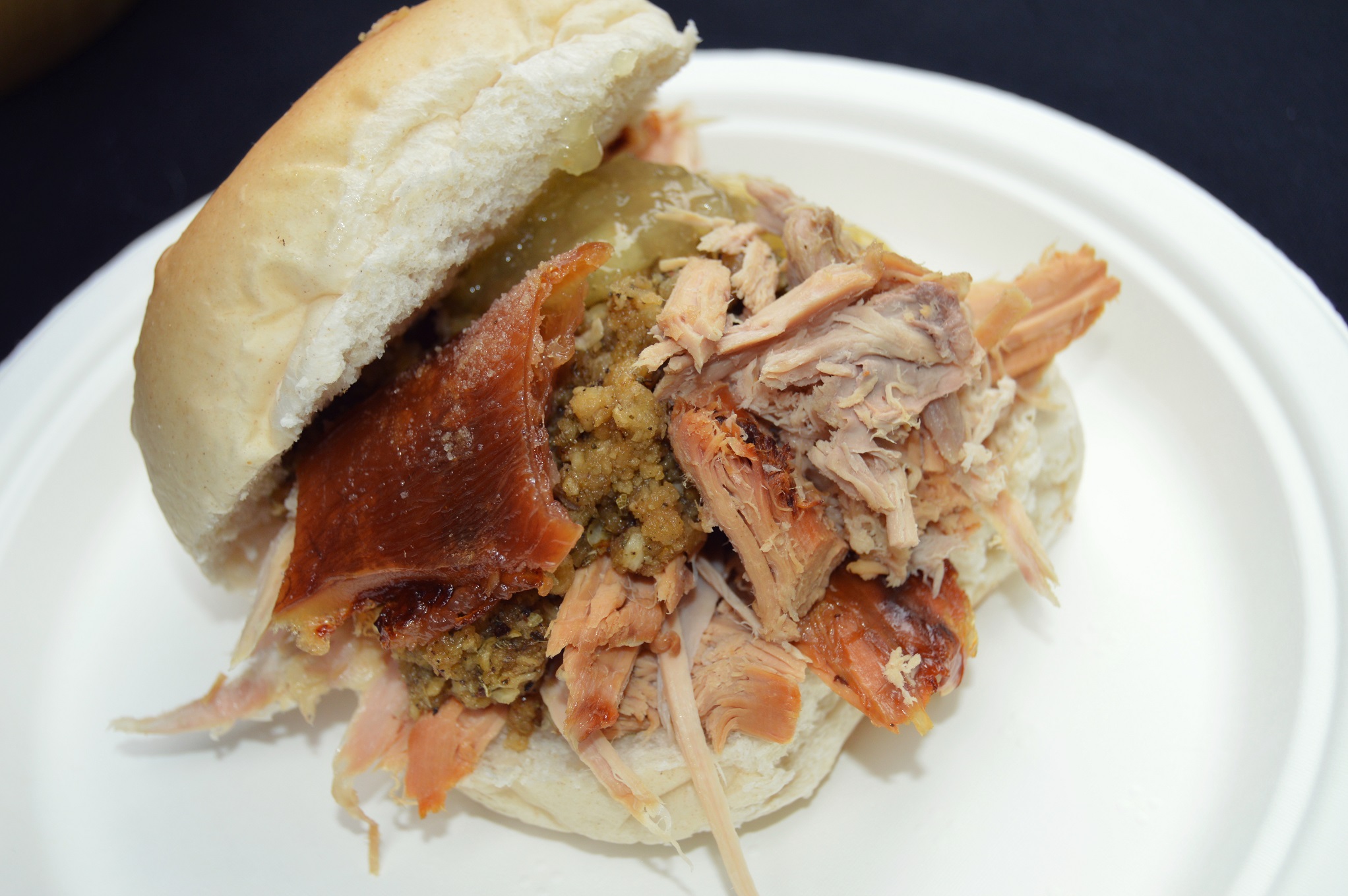 Unless you've been living under the proverbial rock, you'll know that street food is all the rage right now. Not only is this because it offers people a cheaper alternative than hitting a restaurant, but it is also a great way for self-confessed foodies to be able to trial a wide selection of dishes (usually from around the world) in one convenient location. But at these kinds of events, you can always guarantee that one line will be longer than almost any other. Can you guess which? Yes, it is, of course, the one that leads to the hog roast!
As a result, it probably won't surprise you to know that Hog Roast Farringdon has served at our fair share of food festivals – which is a good thing too because we look forward to them every single year. The most recent one we were invited along to, took place last weekend in a neighbouring town – and our team had a blast.
The event had been arranged in a way that social distancing and people's safety were the top priority, which meant fewer attendees were able to come and enjoy the outdoor celebration. But despite the limited numbers, the Hog Roast Farringdon catering crew still had a lot of fun, and for the occasion, they served our southern slow roast menu which comprised of several meat options including BBQ pork butt, Cajun spiced whole roast chickens and Texan 24 hour beef brisket. A meat-free option of BBQ pulled jackfruit wraps was also available along with a selection of tantalising side dishes that had been inspired by American classics.
The rules for the event meant that only one "bubble" could approach a vendor at a time, but after getting their hands on our flavour-filled dishes, everyone agreed that Hog Roast Farringdon had been well worth the wait!